Pool Remodeling In Plano, TX
Swimming Pool Remodeling & Renovation In North Texas
​Pool remodeling may initially be intimidating. If you already have a pool, you may not understand why it is worthwhile to bring in an experienced Plano pool remodeling contractor to modernize what you have. We have seen many pools that are outdated, don't fit in with the rest of the house, or are simply not getting used. Our pool remodeling services keep the features you like, modernize the features you don't, and provide an outdoor space that matches your existing home.
Take the next step toward the pool of your dreams with our Plano pool remodeling services. Contact us at (972) 441-7335 now to get started!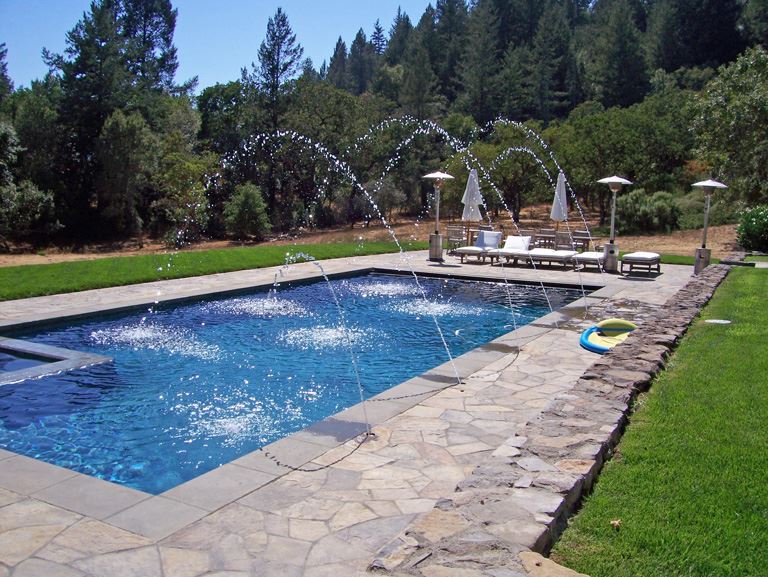 ​As a trusted local business, Regal Custom Pools & Spas, LLC has experience with every facet of pool design, installation, maintenance, and repair. We understand what is a job well done and what is simply a job, done. When you are considering a pool remodel, choose the contractors that have been recognized over and over again for our integrity, craftsmanship, designs, and fair prices. When you call us, we can answer all of your questions about pool renovation costs based on the needs of your individual project. We provide services throughout Plano, Frisco, and the surrounding communities in Denton County. And don't forget to check out our customer reviews to learn more about why we are the most trusted pool remodeling contractors in all of Plano, TX, and beyond.
Should I Renovate My Pool?
Do you have an existing pool and are in the market for a pool remodel? Our pool company provides the very best in pool renovation. We understand that tastes, designs, and needs change, and we have the necessary skills and experience to bring your pool up to par and then some.
Can You Make An Existing Pool Less Deep?
Yes, it is possible to alter the depth of existing pools by several feet. Some benefits to making existing pools shallower are comfort and efficiency. Playing games is made safer when everyone can stand in the pool with their head above water. In terms of efficiency, a shallower pool makes less water volume in the pool. This reduces the cost of chemical purchases as well as the energy used to heat the pool.
Can You Add On To An Existing Pool?
Absolutely. At Regal Custom Pools & Spas, LLC our team is trained and experienced in providing any customizations to existing pools you may want. If your pool's depth, shape, or size no longer meets your needs, we can provide any add-on you would prefer. From hot tubs to new stairs or just making a pool a little longer Regal Custom Pools & Spas, LLC can do it!
Our pool remodeling services in Plano can address:
Repairing natural wear and tear
Upgrading essential pool systems
Resurfacing and re-tiling concrete pools
Changing the depth of the pool
Including ledges and stairs
Adding a hot tub
Including water features
Adding aesthetic updates to match your home
Make your existing pool larger or smaller
Choose Regal Custom Pools & Spas, LLC for Pool Remodeling in Plano, TX
When you decide on our pool remodeling services, you will meet with the owner of our company to discuss your details, needs, and requirements in detail. We have 40+ years of experience and this personalized attention guarantees that your considerations are prioritized as we modernize your pool to fit your needs.
We love helping customers turn their existing pool into something that excites them for years to come. The value of an enjoyable, updated pool can breathe new life into your home. Our vast expertise can guide you in the right direction and we offer creative remodel solutions you may not have considered before.
Suggested Reading: