Beautiful Plano Pools Since 1977
Pool Remodeling In North Texas
Our team has built Regal Custom Pools & Spas, LLC into one of the premier pool companies in the metroplex and are recognized for our integrity, quality craftsmanship, elegant designs, and fair prices. We really feel like we are the perfect size company, small enough to pay attention to details that get lost with large companies but large enough to get large company discounts so that our prices remain competitive. Some contractors take large payments up front and use your money to finish other jobs; we think that is robbing Peter to pay Paul.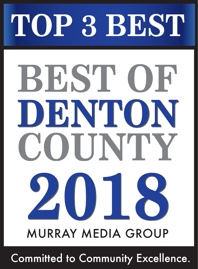 For a Plano pool company that provides comprehensive services, call Regal Custom Pools & Spas, LLC at (972) 441-7335.
Building Relationships
We are a debt free company and promptly pay all of our subcontractors and distributors. They, in turn, take special care of us and all of our customers. We are one of the oldest family owned and operated companies in the local metroplex, which is important if you have any warranty issues.
The best aspect of doing business with us is that when you call Regal Custom Pools & Spas, LLC in Denton County, you are not just getting a salesman but the actual owner. You won't have a chain of people to go through to get an answer, make a change, or resolve a problem. When we start a job, we are on your job until it is finished, meaning your project won't sit for weeks because our sales force sold more jobs than our construction crews can handle.
Regal Custom Pools & Spas, LLC Will Beat Most Pool Builders Price!
What can you expect to spend on a pool remodel vs. a new pool?
Back in 2001 a local news channel did a story on shopping to build a new swimming pool. They found several pool companies advertised lower prices than they actually charged. Regardless of advertised price, when companies were compared "apples to apples," the final prices were all about the same, in the mid-thirty thousand dollar range.
Years later, the price for a pool/spa combination is over forty thousand dollars for an average size pool, with a perimeter of approximately 90 feet, with average equipment. We offer our services at these competitive rates, but our fast and exceptional services truly set us apart.
For affordable Plano pool repair, cleaning and remodeling services, call Regal Custom Pools & Spas, LLC at (972) 441-7335. We proudly serve Denton, Collin, and Dallas Counties, including the communities of Lewisville, Frisco, and Irving.